The Best in Corporate Security Solutions from GM Security Patrol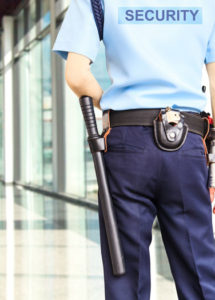 When it comes to protecting your company and its assets, you need reliable and experienced professional help. At GM Security Patrol, we specialize in personalized services that ensure the safety of your property and your people in the South Florida area. Our skilled and talented team of security experts can provide you with the most effective protection for all your corporate assets. We also provide event security and threat assessment services to defend your company and its reputation in the modern business world.
A Legacy of Excellence in Public Safety
The owner of GM Security Patrol has a personal stake in providing outstanding protection for your South Florida business and comes from a long line of decorated law enforcement officers in New York City. Growing up in this environment, our owner developed a strong affinity for the security industry and has dedicated his career to providing patrol and safety services for the corporate community. Our management team regularly attends security conferences to stay current with the latest trends in counterterrorism, personal security and protection of property and people in the commercial environment.
We Hire the Best
The right security personnel can make a real difference in the quality of protection provided for your business enterprise. At GM Security Patrol, we go the extra mile to ensure that our security team lives up to your expectations:
GM Security Patrol performs comprehensive background checks on our staff members to ensure that they meet our high standards for conduct and ethics. This includes a check of social media sites and evaluation of previous employment.
We check at least two personal and professional references to determine the level of performance achieved in previous jobs, especially those related to the security field. This allows our human resources department to derive a clearer picture of the work habits and personal attributes of potential additions to our security team.
Our innovative recruiting process allows us to hand-pick security team members with previous experience in the military or law enforcement. We show preference to applicants with a background in special units and combat training to ensure the most effective protection for your people and your property.
The GM Security Patrol elite personal protection team consists of individuals with a minimum of 15 years in directly related military or policing fields.
We also evaluate applicants based on their professional attitude and appearance to project the best possible image for your South Florida company.
Our attention to detail allows you to enjoy the highest degree of confidence when entrusting your company's valuable personnel and property assets to GM Security Patrol.
At GM Security Patrol, we take pride in providing your company with the customized services necessary to protect your staff members, clients and premises effectively. We take a personal approach that allows you to enjoy the most cost-effective and reliable security in the South Florida area. Whether you require added security for special events, personal protection services or ongoing security for your business, GM Security Patrol can deliver the right solutions for your needs. Contact us at 954-981-9991 to learn more about our array of available services and to schedule an assessment of your current security measures. We look forward to the chance to serve your corporate security and personal protection needs.